Connie S Mahone, GRI, ASP
Client Care Manager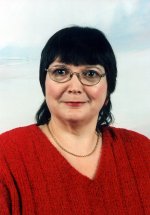 * *
Connie is my full time Client Care Manager and has her Real Estate License as well as being my wife and partner. She has her Graduate of REALTORS® designation and was the first area agent to receive the Accredited Staging® Professionals ™ designation in the Mid Ohio Valley. She is invaluable to me and takes care of many details of our real estate business.

Graduate of REALTORS® Institute (GRI)
Accredited Staging ® Professional ™ (ASP)
Multi-Million Dollar Producer Team
Will work as "Buyer's Agent"
Active member of the National Association of REALTORS®
Active member of the West Virginia Association of REALTORS®
Deaconess of the New Hope Baptist Church

Need more info - "Contact me by E-mail"




Copyright © 2017 - Jeffrey K Mahone - All rights reserved.